Inclement Weather Protocol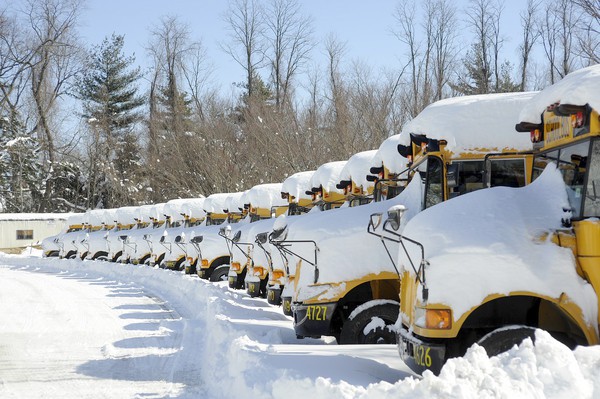 At Marshfield R-I, the safety of our students is our highest priority. However, we place an equally high value on instructional time, and snow days mean our students are missing out on classroom learning. For this reason, the decision to cancel classes is rarely simple. And, with Missouri weather, it often requires a certain amount of guesswork and faith in weather forecasts. Below is a reminder of the Marshfield R-I inclement weather protocol:

The Superintendent, Assistant Superintendents, Transportation Director and other transportation team members check roads, including side roads, to determine the safety of transportation during inclement weather. This generally takes place before 5:00 a.m. It may take place between 8:00 and 9:00 p.m. the night before if the weather warrants that timing.

These individuals share feedback with one another and, based on this feedback and current and forecasted weather conditions, the Superintendent determines whether classes will be canceled. If possible, this decision is made by 9:00 p.m. If not possible, the decision is made by 5:30 a.m. the following morning.

If weather conditions may deteriorate when school is already in session, a similar protocol is followed, but with a heavier reliance on forecast data from the National Weather Service.

If classes are canceled or school will be dismissed early, this information is shared with staff, students, parents, and the community through the district's mobile app, social media, local media outlets, and a phone message and text.

Marshfield R-I Schools will notify Springfield television stations and radio stations that subscribe to the school closing notification service utilized by the district.

It is hard to predict Missouri weather, but planning ahead can help parents and students manage its unpredictability. Taking a few moments to develop a plan for when school is dismissed early or canceled, especially with short notice, can help parents and students prepare for the dreaded (or beloved) snow day!